Customizable Design Templates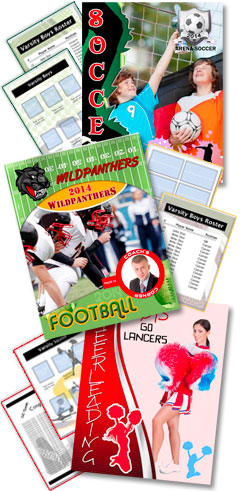 AS LOW AS
$6.99*
Customizable Book Templates
make designing your program book fast and easy
If your goal is to design a professional looking program book without paying a fortune to a graphic designer, try our customizable book templates. These professionally designed templates can easily be customized with your team colors, photos, mascot, logo, advertisements and more. Our templates are available for immediate download upon purchase.
Select from the sports below to preview templates our designers have created for you.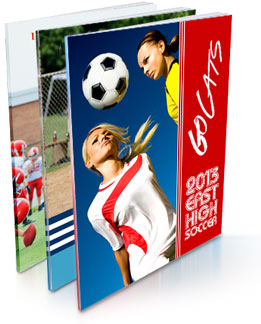 * Custom front cover design includes two full-color concepts containing your school logo, photos and imagery of your choice. The design process includes one round of content revisions to the concept you select.
Make your Program Book unique
with a one-of-a-kind custom cover
Enjoy original designs from our experienced graphic designers
Save time that can be applied to the rest of your book
Wow your supporters with a stunning book they will want to keep
We know that you want your sports program book / media guide to be something special—something truly memorable. And, frankly, that starts with your cover. Whether you're looking for a fully customized cover, or just want to make some changes to our existing templates, we can make it happen. If you decide you would like a custom cover please Contact Us as you begin designing your sports program book. Custom covers must be ordered at least ONE WEEK BEFORE you complete your book. We will provide you with a cover design to insert into your book before sending us the final PDF to print.